"Stories" from the Collective (YOU)
Why Did He Do That?
by Jade
(London, England)
I broke up from my first ever relationship over something silly. When we got back together again 2 weeks later I found out that he'd started seeing someone the night we broke up - and I can't stop thinking about it...


QUESTION: My boyfriend and I - help me!...
MORE FROM JADE...
I broke up with my first boyfriend for something stupid but we got back together a few weeks later. In that time he was seeing someone else - straight after, in fact on that same night!
We are back together now but I can't seem to get over how heartless he was. Even if our relationship is good now, I just can't seem to forget; it's all I think about.
I didn't think he was like that - all I wanted was for him to try and get me back, and he did the opposite!
Jade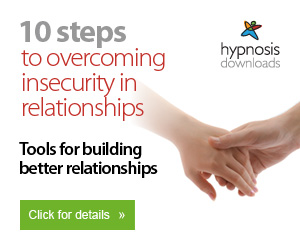 Overcome Your Insecurities: Here's How!
STEVE'S ANSWER
This sounds like a 'trust in relationships' issue, Jade - that you're not sure you trust him or even that you know him as you thought...
"Never idealize others. They will never live up to your expectations. Don't over-analyse your relationships. Stop playing games. A growing relationship can only be nurtured by genuineness."
-- Leo F. Buscaglia
My experience in relationships is that boys and girls (men and women) respond differently to setbacks of an emotional kind. So I can understand why you would be shocked and hurt by your boyfriend's behaviour that first night. And I can also understand why your boyfriend did what he did too (even though you would never have done this).
But it isn't about right or wrong actions, your questions is about feelings - how you feel. So I think you have some decisions to make, Jade:
* If your boyfriend really matters to you then I think you could talk to him about what he did and how it makes you feel. See how he responds to this, how he responds to your pain. Let him explain himself
* If he doesn't matter that much, and you don't believe you're ever going to forgive him for how he behaved immediately after breaking up, then you need to recognise this and act accordingly
Always treat yourself as well as possible, Jade, in all things relationships (as my colleague Paula Renaye has said on many occasions in previous answers already).
Anyone else got answers for Jade? (Click the comments link below, to answer!)
Comments for Why Did He Do That?